Natural Language Processing and Fake News
In a world where communication is the key, one of the biggest roadblocks in communication continues to be the large number of languages the cultures across the world use to communicate. India is the home of 3 of the world's 10 most popular languages  and 12 of the top 50 and we possibly experience this roadblock more than any other country. Natural Language Processing (NLP) is about building algorithms and machines that can effectively deal with natural language the way humans do. NLP encompasses many subfields — (i) Machine Translation is the most visible public example of NLP in action, (i) Sentiment Analysis and intent identification, the simplest instances of Natural Language Understanding (NLU) to sense customer preferences delivers great business value, (iii) Intelligent Information Retrieval and Question Answering to give us what we are looking for from a large corpus of knowledge expressed in natural language,  – but, (iv) it is conversational AI that remains an aspirational goal  where humans and machines communicate in languages natural to humans without a formal programming language as an intermediary.
In this webinar, we take a walk through the cutting edge of conversational AI that attempts to move from simply being grammatically correct to actually 'making sense' besides requiring a variety of focused subfields of NLP to come together — language understanding, language generation, maintaining and steering a dialog discourse, bringing in awareness and common knowledge of world we live in, being able to process multimodal information (speech, visual, etc.).  Many of today's 'cool' applications of AI —chat bots, voice-enabled assistants like Alexa, autonomous vehicles, etc. – critically depend on Conversational AI. We will be looking under the technology hood to understand the progress made and the serious challenges ahead and explore some of the domains where the technology is being used.
We will hear about how ML is used by news agencies to generate news articles from available factual information as well as recommendation, comment moderation and analyze user interaction.
Currently, with exponential growth of social networks – we are now facing an explosion in what has come to be known as "fake news". We will talk about current research happening in the institute where AI techniques are used to aggregate individual posts into discourse and then being able to attribute whether the discourse s evolving organically, or is there a concerted intention behind the discourse.
The webinar series makes a serious attempt to provide a well-informed and balanced view on the novelty, opportunity, challenges, and Impact of these technologies. The series is designed as a set of 4 webinars.
Date and Time: 28th August, 2020  @ 2:00 PM – 3:30 PM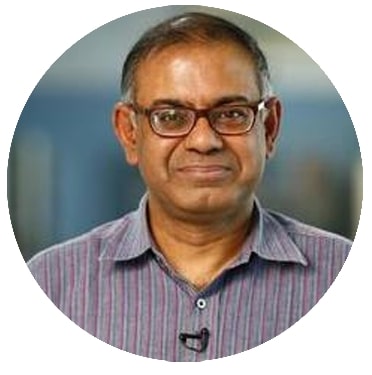 Prof. G Srinivasaraghavan
Prof. G. Srinivasaraghavan, PhD is a Partner at Performance Engineering Associates. He has a PhD in Computer Science from the Indian Institute of Technology Kanpur and has over 18 years of industry experience. At Infosys Technologies, India's premier IT firm, he was responsible for the delivery of large, performance-critical IT systems for Fortune 500 clients in the telecom, BFSI and logistics spaces. He has over a dozen published papers in several reputed international fora, including journal of Algorithms, International Journal on Computational Geometry and Applications and Foundations of Software Technology and Theoretical Computer Science. In his previous position he was Chief Technology Officer at Aztecsoft Ltd(now a part of Mindtree Ltd), where he brought about a radical, product-quality-focused shift in the firm's approach to quality assessment.
MINRO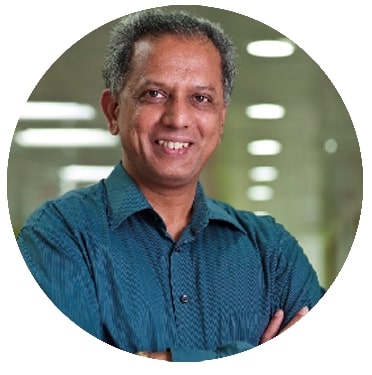 Prof. V. Ramasubramanian
Prof. Ramasubramanian V. obtained his Ph.D. degree from Tata Institute of Fundamental Research (TIFR), Bombay and has been engaged in research in speech processing and related areas for 3 decades. He is presently Professor at IIIT-Bangalore. Prior to this position, he has worked in various institutions and universities, such as TIFR, Bombay as Research Scholar, Fellow and Reader; University of Valencia, Spain as Visiting Scientist; Advanced Telecommunications Research (ATR) Laboratories, Kyoto, Japan as Invited Researcher; Indian Institute of Science (IISc), Bangalore as Research Associate and Siemens Corporate Research & Technology as Senior Member Technical Staff and as Head of the speech research group "Professional Speech Processing – India" and Professor, PES-U, South Campus. His current research interests are in speech recognition, machine learning and deep learning.
MINRO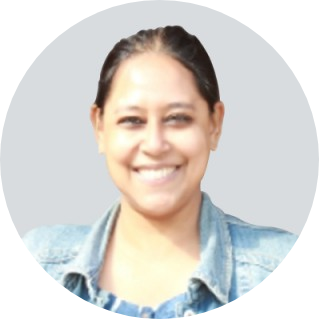 Prof. Preeti Mudliar
Prof. Preeti Mudliar's research interests broadly centre around gender, infrastructure, digital media, and news media processes that she studies using qualitative and ethnographic methodologies. Her work has been published in Human Computer Interaction (HCI) venues such as ACM CHI and ACM CSCW. Some of her work also finds expression in speculative writing that has been a part of anthologies published by the Digital Asia Hub, Hong Kong, and the Alexander von Humboldt Institute Fur Internet and Gesellschaft (HIIG), Berlin, Germany. She is currently, Assistant Professor, IIIT-Bangalore.
MINRO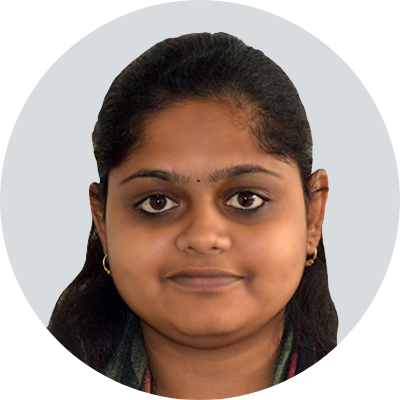 Raksha P S
Raksha P S is currently a PhD Candidate at International Institute of Information Technology - Bangalore (IIITB). She holds a Masters in Technology(M.Tech) in Web Technology and Bachelor of Engineering (B.E) in Computer Science from Visvesvaraya Technological University, Belgaum, Karnataka. Prior to joining IIITB, she has worked as a Big Data Engineer at Cogknit Semantics Pvt Ltd, Bangalore, India. Her current research interests are Social media analytics, Web Science, Network Science and Information Diffusion. She is currently working on understanding the impact of social media on the social cognition of the society. She is part of the Cogno Web Observatory at IIITB, which aims to observe and analyse the 'macro' impacts of the WWW on the society.
MINRO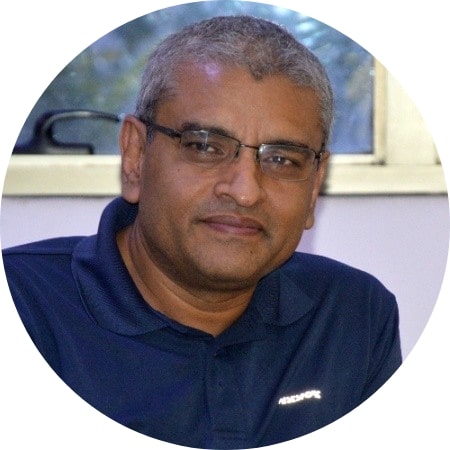 Tridib Roy Chowdhury
Tridib has over 30 years of experience in starting and building software businesses for startups and large MNCs in India and USA with a history of 11 new global product launches and 80+ product releases and starting 6 successful product businesses and multiple patents.
MINRO