Artificial Intelligence is a wide-ranging field in computer science concerned with building smart machines that perform human-like tasks by learning from experience and adjusting to new input data. An artificial neural network (ANN) is a computation model and the main technique of machine learning. ANN is inspired from the neurons in the human brain. Due to their complex learning structure, ANNs are often used in machine learning applications where traditional methods are inadequate.
Automatic Speech Recognition, Multimodal signal processing, Computer Vision, Natural Language Processing, Image processing etc are some of key machine learning applications where ANNs are used. 
The two-day workshop helps the participants understand the fundamental concepts of ANNs in AI, the application of ANNs specifically in image processing, speech recognition and natural language processing. 
23rd April 2022
9.30am – 9.45am – Welcome Note by Prof Das, Director IIITB
9.45am – 10.30am  – Introduction and context setting – Prof Chandrashekhar Ramanathan, Dean (Academics) IIITB
Session 1 – Introduction to AI with Neural Networks
10.30 am – 11.30 am – Introduction to AI/ML and applications – Prof Dinesh Jayagopi
11.30 am – 12.30 am – Introduction Neural Networks – Prof Neelam Sinha
Session 2 – AI for Vision
1.30pm – 3.30pm Vision Prof Dinesh Jayagopi, Prof Neelam Sinha &  Mr. SunilKumar Vengalil
24th April 2022
Session 1 – All neural end-to-end automatic speech recognition (ASR)
9.30am – 10.00am – Introduction – Prof Ramsubramanian V
10.00am – 11.30 am – Models – Dhanya Eledath & Tirthankar Banerjee
Session 2 – AI for Language
11.30am – 12.30pm – The NLP problem for ML – Prof Srinath Srinivasa, Dean (R&D) IIITB
1.30pm – 2.30pm – Deep Learning models in NLP – Prof Viswanath G
2.30pm – 3.30pm – Summary – Prof Chandrashekhar Ramanathan, Dean (Academics) IIITB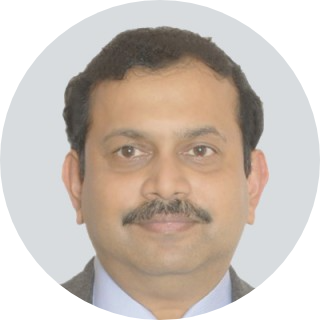 Prof. Debabrata Das
Prof. Debabrata Das is serving as Director of IIIT Bangalore (IIITB). Before joining IIITB, he had served at G S Sanyal School of Telecommunication at IIT Kharagpur and later at Kirana Networks in New Jersey, USA.
MINRO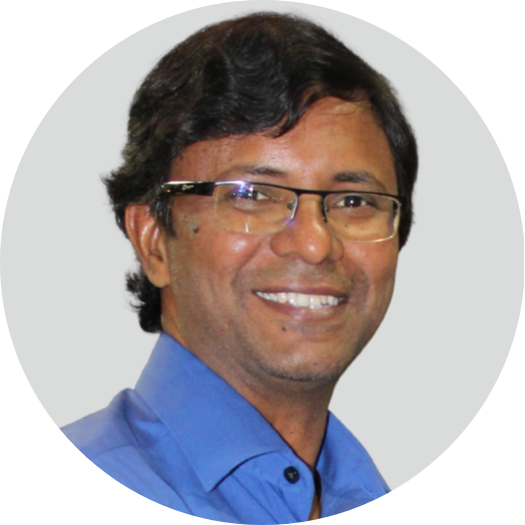 Prof. Chandrashekar Ramanathan
Prof. Ramanathan Is a faculty member at IIITB since 2007. His primary focus area is data science, software engineering and application development. Professor Chandrashekar received his Ph.D degree from Mississippi State University.
MINRO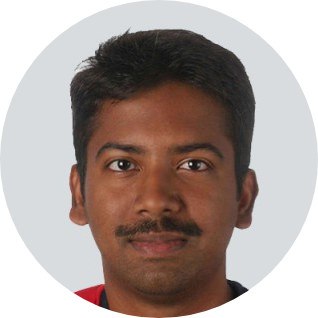 Prof. Dinesh Babu Jayagopi
Dr. Dinesh Babu Jayagopi is currently an Associate Professor at IIIT Bangalore, where he heads the Multimodal Perception Lab. His research interests are in Audio-Visual Signal Processing, Machine Learning, and Social Computing.
MINRO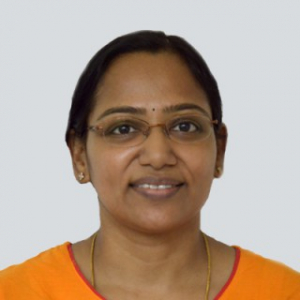 Prof. Neelam Sinha
Prof. Neelam received her PhD from IISc, Bangalore. Her thesis was on strategies for rapid MR imaging. Her previous stints include MILE Lab, IISc and MR Imaging group at GE Healthcare, Bangalore.
MINRO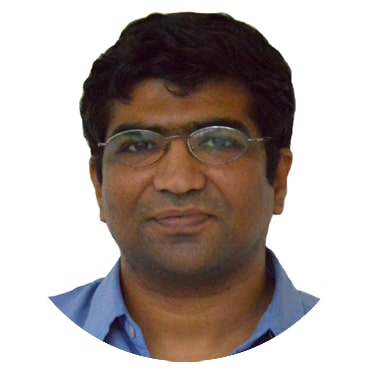 Prof. Srinath Srinivasa
Prof. Srinath Srinivasa heads the Web Science lab and is the Dean (R&D) at IIIT Bangalore, India. Srinath holds a Ph.D (magna cum laude) from the Berlin Brandenburg Graduate School for Distributed Information Systems (GkVI) Germany, an M.S. (by Research) from IIT-Madras and B.E. in Computer Science and Engineering from The National Institute of Engineering (NIE) Mysore.
MINRO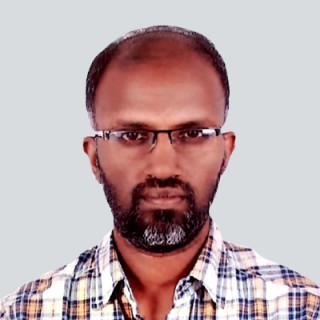 Prof. Viswanath Gopalakrishnan
Dr. Viswanath Gopalakrishnan finished his B.Tech from National Institute of Technology, Calicut and received Ph.D. from School of Computer Engineering, Nanyang Technological University, Singapore in 2011.
MINRO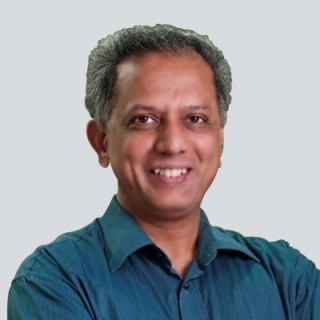 Prof. V Ramasubramanian
Prof. V Ramasubramanian obtained his B.S. degree from University of Madras in 1981, B.E. degree from Indian Institute of Science, Bangalore in 1984 and the Ph.D. degree from Tata Institute of Fundamental Research (TIFR), Bombay in 1992. He has been engaged in research in speech processing and related areas for nearly 3 decades. He has over 70 research publications in these areas in peer reviewed international journals and conferences.
MINRO